The Office of the Superintendent
Dear Spartans,
I want to extend a warm welcome back to each of you. I hope you've had a restful and rejuvenating summer break and are ready to embark on another journey. It is with great enthusiasm that I welcome back all Spartans. The start of a new school year is a time of excitement, possibility and the chance to conquer new mountains of knowledge and growth.
At North Schuylkill we are committed to providing a supportive and nurturing environment where every student has the opportunity to thrive. Our dedicated teachers, staff and administrators are here to guide and inspire our students on an educational climb, helping them reach new heights both academically and personally.
Just as climbers face challenges as they ascend mountains, we know that each student will encounter their own unique challenges along their educational path. But it's through these challenges that we develop resilience, determination and a sense of accomplishment. Together, we will navigate the peaks and valleys of learning, celebrating successes and learning from setbacks. I encourage everyone to embrace the opportunities that lie ahead.
This year the District theme is Conquering Mountains.
As Motivational Speaker Eddie Pinero said – We are not looking for mountain tops. We may trick ourselves into thinking it's the top, or the view but if the goal were truly the top we wouldn't bother climbing, we'd be dropped off at the top. What we want is the climb. The quest for purpose.
Mountaintops are meaningful because they remind us that we could have said no and didn't. When we are tired, weak, or can't see the top it's because we are entrenched in the most meaningful experience –the climb.
Let this school year be a journey of discovery, exploration and accomplishment. Let's challenge ourselves to conquer new mountains of knowledge, foster a spirit of collaboration and create a community that values and celebrates each individual's unique strengths. Let's embrace the challenges that lie ahead and conquer the year together!
I encourage all parents to stay connected with the school as we know that your involvement has a positive impact on student learning and social well-being. Follow us on Facebook @North Schuylkill School District and Twitter @NorthSchuylkill. If you have any questions or concerns, please contact the school or email me at rackell@northschuylkill.net.
With Spartan Pride,
Dr. Robert Ackell,
Superintendent of Schools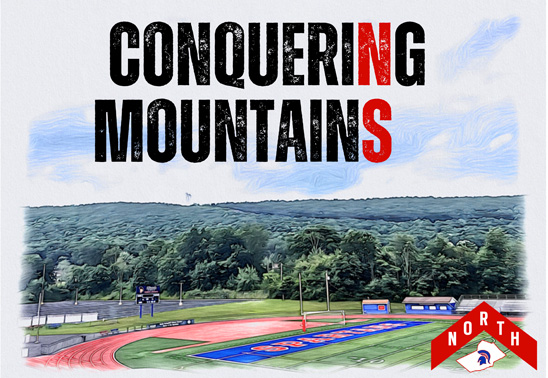 ---
Additonal Information
North Schuylkill School District Goals (2023-2024)
Superintendent Evaluations (2023-2024)
Based on results of the 2022-2023 annual performance evaluation, Dr. Ackell has performed satisfactorily in meeting the school board's standards in all categories.